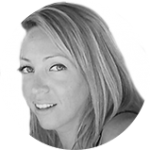 Nirit Braun
Many of you use email and social media marketing to promote your small business. But how many of you integrate social media into your email marketing?
Turn page views into revenue! Track your visitors' behavior and trigger automated emails using Activetrail's smart onsite pixel.
Here is a simple automation journey that we have prepared for our ActiveTrail subscribers that you can maybe look up to for inspiration.
Oops... Here are three things you can do to recover from accidental email sends.
This integration allows you to automatically pass data to and from other web services without writing a single line of code!
Best practices in SMS marketing and how ActiveTrail's automation system makes it easy for you to create a consolidated marketing campaign through various channels.
How do we take further advantage of this mobile lifestyle? Simple. By joining forces with SMS marketing.
This 2017, marketers can expect more from email marketing. Here are 10 predictions that can help you create an email campaign that will boost your business profit!
Not satisfied with the opening rates of your campaigns? It's time to learn more advanced personalization tactics...!
Email marketing is extremely important to any brand that wishes to promote itself in the digital world. With that being said we must be cautious when sending marketing emails- Here are a number of tips for better email marketing