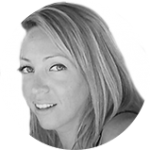 Nirit Braun
Oops... Here are three things you can do to recover from accidental email sends.
This integration allows you to automatically pass data to and from other web services without writing a single line of code!
Best practices in SMS marketing and how ActiveTrail's automation system makes it easy for you to create a consolidated marketing campaign through various channels.
How do we take further advantage of this mobile lifestyle? Simple. By joining forces with SMS marketing.
This 2017, marketers can expect more from email marketing. Here are 10 predictions that can help you create an email campaign that will boost your business profit!
Not satisfied with the opening rates of your campaigns? It's time to learn more advanced personalization tactics...!
Email marketing is extremely important to any brand that wishes to promote itself in the digital world. With that being said we must be cautious when sending marketing emails- Here are a number of tips for better email marketing
Real world examples of ActiveTrail clients using automations to create more streamlined, effective digital marketing campaigns that yield better results. We kicked off this series of blog posts with a brief review of email marketing automations, how they help, and we took a closer look at one of the fundamental uses of automations, getting new
Pop-ups, sign up forms that pop up in your website, have different roles. Their main function, of course, is to generate leads, grow your mailing list, and ultimately – your number of customers!
NPS (=Net Promoter Score) is a significant and simple management tool of customer satisfaction that will help you gain more profits and is now available in ActiveTrail!