NPS or Net Promoter Score is a simple but important management tool that helps you understand and track customer satisfaction, which, in turn, will help you boost profits.
In essence, NPS is about asking your customers a certain question (or set of questions) by way of an online survey system, that you disseminate by email, of course, or, alternatively, by some other campaign that leads to the internet page housing the survey you created.
It is not by coincidence that the world's leading corporations make use of this tool:  Over two-thirds of the companies in the Fortune 100 help improve their profits using NPS, including Apple, Delta Airlines, Avis, Johnson & Johnson and many others.
With a single question, you can understand what is happening with your company and upgrade your performance many times over.
How is Net Promoter Score Calculated?
The NPS question has a single format and a fixed set of parameters.
The wording is as follows: "What is the likelihood that you will recommend _________ to your friends?
Responses are divided up along a scoring scale of 1-10, where each score has a part in the final calculation.
Score of 0-6: Considered a "Detractor" score, i.e. someone who "speaks out" against you.  Large or small, these are unhappy clients and they usually account for approximately 80% of your negative reputation. A portion of these clients may be valuable from an accounting perspective, but they may cause a deterioration in your good standing.
Score of 7-8: Considered a "Passive" score that is not included in calculating the final NPS.
Score of 9-10: Considered a positive, "Promoter" score, i.e. someone who will promote and say good things about your business.
The Net Promoter Score is calculated as the difference between the percentage of Promoters and Detractors. The NPS is not expressed as a percentage but as an absolute number lying between -100 and +100.  For example, if a company has 35% Promoters, 45% Passive and 20% Detractors, the company's NPS would be +15.
The Rationale Behind NPS
Net Promoter Score is a management tool developed in 2003 by Fred Reichheld, a consultant in the consulting firm Bain & Co., in collaboration with the Satmetrix Corporation.  The tool was first presented in the article "One Number You Need to Grow", published in the Harvard Business Review,  where the NPS was described as measuring customer loyalty.  The article states that NPS is amongst the most important, if not the most important metric for companies to follow.
As previously mentioned, from that time onward, the economy's leading firms started using NPS, as a measure of loyalty between suppliers and customers, where a supplier may be a company, an employer or any other entity.
What it boils down to is that any type of entity can measure loyalty or satisfaction with themselves or their product, whether it be amongst customers or even amongst a firm's employees to test their level of satisfaction with their employment conditions.  The survey sent out by the ActiveTrail system is, of course, anonymous, and it can be used in a myriad of cases to gain feedback.
Once you start using NPS, it is recommended to continue to do so regularly, to measure execution and quality improvements.  Seeing as the formula is constant, it is quite simple to watch your NPS grow over time and to reach relevant conclusions.  ActiveTrail's NPS reports provide all of the necessary data and are easy to use and understand.
In the said study, Bain and Company shows that companies that use NPS achieve long-term profit growth that is twice that of average companies.
You may also use NPS over again for each of your company's products (or services or anything else you provide to your customers) to collect more specific and relevant information.
What Is a Good NPS Score?
Beyond tracking your NPS score over time to check if it has gone up or down, you can, because NPS is used universally, understand whether your score is good or not relative to the industry you do business in.
For example, using the table by Satmetrix Systems, you can see what the average NPS score is in your industry, and compare it to your own score:
NPS as Part of an Online System of Surveys
To get the very best results and data, you may incorporate the NPS question available to you within ActiveTrail, into a questionnaire with other questions offered in our survey system.
In this way, you can combine the NPS question with other questions more specific to your product or service, allowing you to understand, for instance, if the likelihood that your customers will recommend you is low, that it is probably a specific parameter that is causing your customers not to recommend you (e.g., price).
Moreover, you may add an open-ended question in parallel to the NPS question, to gain additional insight, that will allow you to better understand the motivations behind the number derived from the formula.
The equation is simple – when your customers are happy, you are happy.  The NPS question allows you to better comprehend what is happening behind the scenes, so that you may root out damaging factors, fix them and improve them to be able to continue to grow and to flourish.
Learn more:
using the surveys system to better understand your client's opinion of yourself.
Read more on our blog.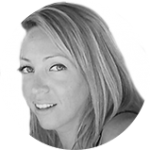 Back to Blog
SIGN UP FREE
No credit card needed