Want to know which buttons in your campaigns generate the most clicks? With ActiveTrail that's not a problem, the information is displayed visually directly on your campaign.
With ActiveTrail's hotspots reports there's no more deliberating which color, text or location is better for your buttons – just check the choices made by your clients directly on your previous campaigns.
Using hotspots reports, you can see which areas of the email catch your customers' attention, and which images or texts produce clicks.
This is what a hotspots report looks like: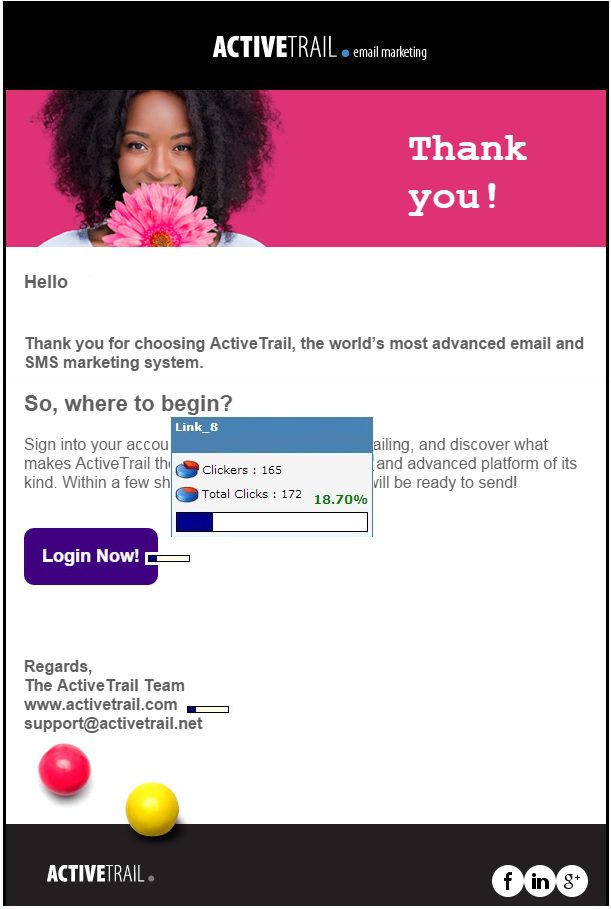 The report is presented visually on your campaign and shows you where clicks were produced, and the percentage of clicks.
Alongside many advanced features including AB testing and an advanced reports system, you also get to peek into the minds of your clients. Use these features to your advantage!
Back to previous page