How Did 2018 Change the Email Marketing Ecosystem?
Right from its inception, email marketing has always been the most effective marketing strategy of businesses. With the rise of social media, market experts opined that email marketing platforms would become insignificant over time. However, emails proved market pundits wrong. Not only did email marketing stood the test of time but it also gave rise to new and innovative email marketing techniques that are bringing higher ROIs for businesses.
Email Marketing in 2018
Email marketing has gone through quite a few changes in 2018. Keeping in view of the growing data breach incidents in recent times, governments have started imposing stringent data protection regulations like the General Data Protection Regulation.
Similarly, Gmail has introduced several changes to its functionality as well. Being a major email entity, Gmail demands the attention of every business. So, you can't take these changes lightly. With that, the advancement in UI design brings intuitive and interactive models into the picture. Adding to these changes is the implementation of email automation and integration solutions. Looking at these changes made during 2018, business owners and marketers have to agree that a marketing automation platform is no longer a separate entity and it has to be integrated into business operations.
General Data Protection Regulation (GDPR)
The General Data Protection Regulation (GDPR) that was enforced in May 2018 brings a new era of permission-based marketing into the picture. Gone are the days when marketers could entice users in multiple ways to acquire their email address. The GDPR forces every business to strictly follow data protection regulations. As such, email marketers have to get full consent from each user before contacting them in any way.
To comply with GDPR, marketers have to add a double opt-in option for each of their registration forms in which users should confirm and re-confirm that they are willing to receive emails or SMS messages. Similarly, each subscriber should be able to easily opt out of any subscription list at any given point in time. It is the responsibility of the company to record the consent of the user for audit purposes.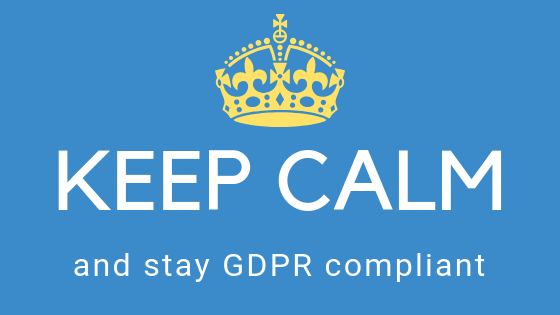 GMAIL Changes
With a highly intuitive user interface, large storage and integrated tools like a calendar, drive and etc, Gmail stands tall in the email segment. So, email marketers should pay attention to its functionality and updates to optimize their campaigns. In April 2018, Google announced several changes to its email platform. Here are some of the changes impacting email marketers:
Attachment Previews

: Users can now preview attachments without opening a message. So keep in mind that if you send your gated content in a PDF form, you might not get the open rates you wanted. What we recommend is to create a downloadable link and add it to the content.

Security Notifications

: when users open a suspicious message, Google immediately warns them about the vulnerabilities. So, marketers should make sure that their content doesn't attract vulnerability notifications.

Nudges:

Gmail displays quick reminders to follow up or respond to a mail.

Snooze:

Users can snooze a mail and read it in your free time.

Unsubscribe Notifications: Google suggests users to unsubscribe to newsletters that are of less relevance to them.

Personalization
Static emails are a thing of the past. The future is of dynamic emails that allow customization of content leveraging user details such as location, name, date of birth etc. Depending on the profile of the user, marketers can design emails that are equivalent to a website. By providing a personalized experience, businesses can increase email open rates as well as conversion rates. With the advancement in email automation solutions, businesses are now able to customize a single message and deliver it differently to multiple users based on user preferences.
Integrations
Integrations advancements are the best part of 2018 email campaigns. Today, businesses can automate email campaigns wherein the software automatically customizes emails and delivers them to a targeted audience on specified times in customized formats.

For instance, ActiveTrail for Ecommerce, a new solution that offers an integration between e-commerce stores and an email marketing automation platform. It means that e-commerce marketers can create automated emails like abandoned cart, post-purchase follow-up's and dormant customer wake-up calls and increase the up-sell and cross-sell rates using this channel.
RESTful API
While there are several forms of Application Programming Interface (API), RESTful API is the most popular one. RESTful API stands for Representational State Transfer API that facilitates communications between two web services. Today, businesses can use RESTful API to directly integrate their email marketing platform into their website or applications so that data can be exchanged in real-time. With RESTful APIs, marketers can encourage users to interact with them via emails. For instance, a travel website can remind a user about an upcoming reservation. While it improves customer relations, it also provides an opportunity for the business to sell additional services related to that reservation.

Email Marketing in 2019
Thanks to Artificial Intelligence and Machine Learning, email marketing is going to see more segmentation and automation in 2019. Purchasing email lists is becoming obsolete and Account-based emails are quickly catching up. While personalization takes priority, mobile marketing is going to dominate. At the same time, personal privacy will be the highest priority for every marketer. As such, email marketing software would hold the key to the success of any marketing campaign.