ActiveTrail for PrestaShop
PrestaShop is an open-source code based platform that allows website owners to regularly and easily upgrade and update it, without having to be tied down to a specific service provider. PrestaShop integrates seamlessly with ActiveTrail and after completing the setup process you will be able to create campaigns based on actions that take place in your online store.
With the help of the following guide, you will learn how to connect your PrestaShop store to the ActiveTrail system.
Here's what you'll need to connect your store:
An active ActiveTrail account
An online store on the PrestaShop platform.
Permissions for accessing the store interface.
Before we dive in…
Connect PrestaShop to ActiveTrail
Login to ActiveTrail and click on 'More' >> 'Integrations' >> 'e-Commerce':
Select the appropriate e-commerce platform, in this case, PrestaShop:
Fill in your store's details in the corresponding fields, as follows:
"Store URL" – the web address of your online store.
"Unique Key"* – the token provided to you after installing the plug-in in the PrestaShop interface.
* The code (token) generated by the PrestaShop store interface during setup, as follows:
Click on "Modules and Services".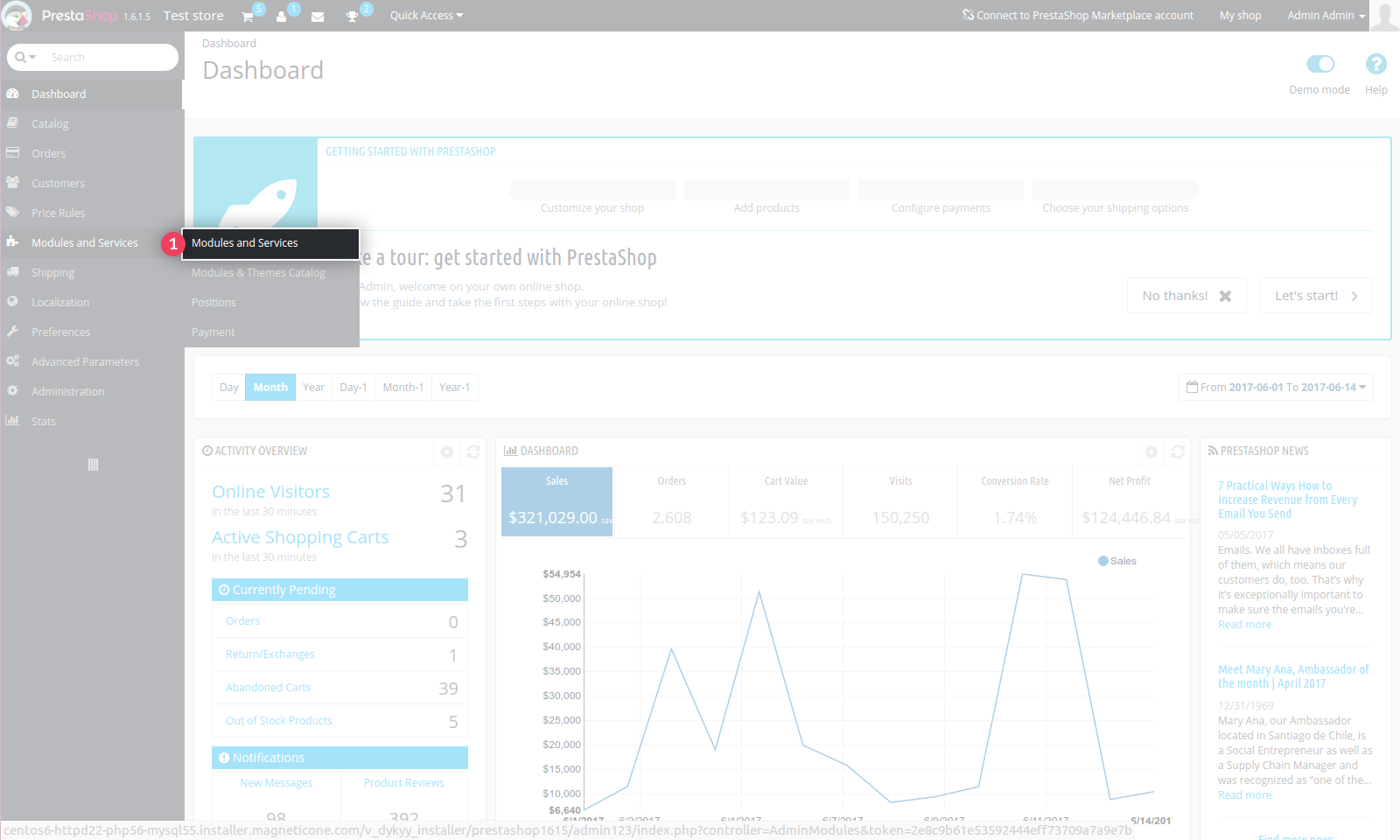 Download this plug-in, click on "Add a new module", select the downloaded file and upload it to PrestaShop:
PrestaShop will generate the code at this time. Cut and paste the code into the "Unique Key" field in the ActiveTrail system (as described in bullet no. 3 above).
Press the Save button and your PrestaShop shop will be synchronized with ActiveTrail!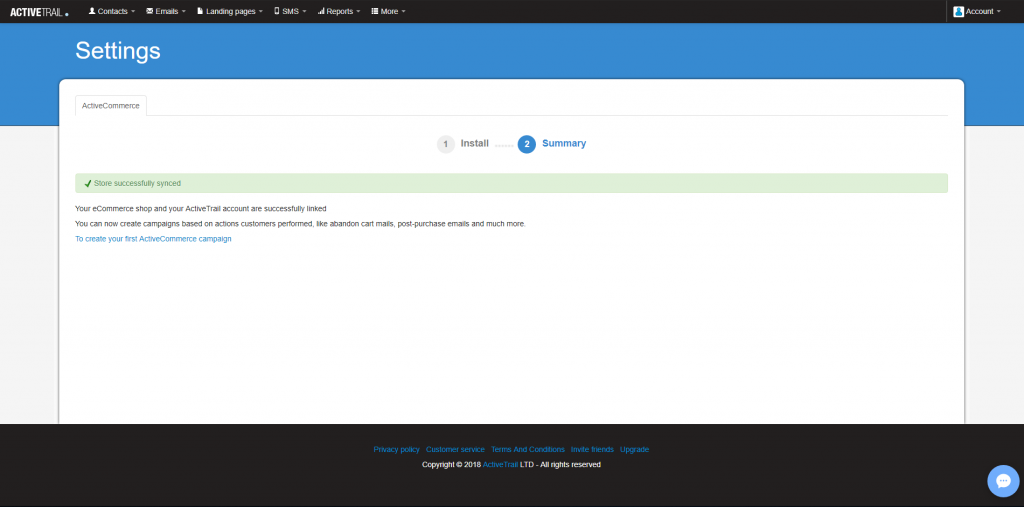 That's it. You will now have access to all of ActiveTrail's advanced e-commerce features, allowing you to build automations based on actions taken in your store, such as: recovering abandoned carts, post-purchase emails, re-engaging inactive customers and more…
If you want to hear more about connecting your online store to ActiveTrail, please contact our support team at +1 (929) 214-1037.
Click here to read more about ActiveTrail for Ecommerce
We invite you to learn more through video clips and guides available in our Learning Center.