GBV is here: How authentication will affect email marketing?
The fight against spam and phishing messages still ranks very high for the world's leading Internet giants. While Twitter and Facebook are busy finding the right economic mixture, it was Google who announced recently that the blue verification checkmarks are coming to Gmail's ("Gmail Blue Verification") billions of private Gmail accounts. It's not yet clear when this feature will be operational, but it seems that the largest brands in the world are already rattling their swords in order to strengthen their reputation, and jump over the search giant's defense walls. 
According to Google's announcement, in the first phase, the blue checkmark will automatically appear next to brands that have implemented the BIMI protocol (Brand Indicators for Message Identification) launched in 2019, in order to prevent impersonators and hackers from committing financial fraud. It's a visual verification, which displays the brand's logo, so that the recipient receiving the email can see it. "Email verification will help Gmail users and security systems identify and stop spam. It will also help brands leverage their reputation and trustworthiness."
Google, apparently, is not alone. Besides Twitter and Facebook, which are also trying to implement strong and convincing verifications, Tiktok, LinkedIn, Pinterest and others are preparing to make life hard for spammers. So what does the blue checkmark authentication mean? And why does every advertiser using email marketing should take it into account? It's time to tick the right answers.
So what is Gmail blue verification exactly? 
Just like in the vision of Elon Musk, owner of Twitter, the blue check mark is a visual verification that indicates the reliability of the sender (the brand), and its compliance with the strict security standards of Google, BIMI and VMC (Verified Mark Certificate). "Compliance with these standards proves, in fact, that the brand is not engaged in spreading spam, but has legitimate business, and its digital assets are under its sole ownership."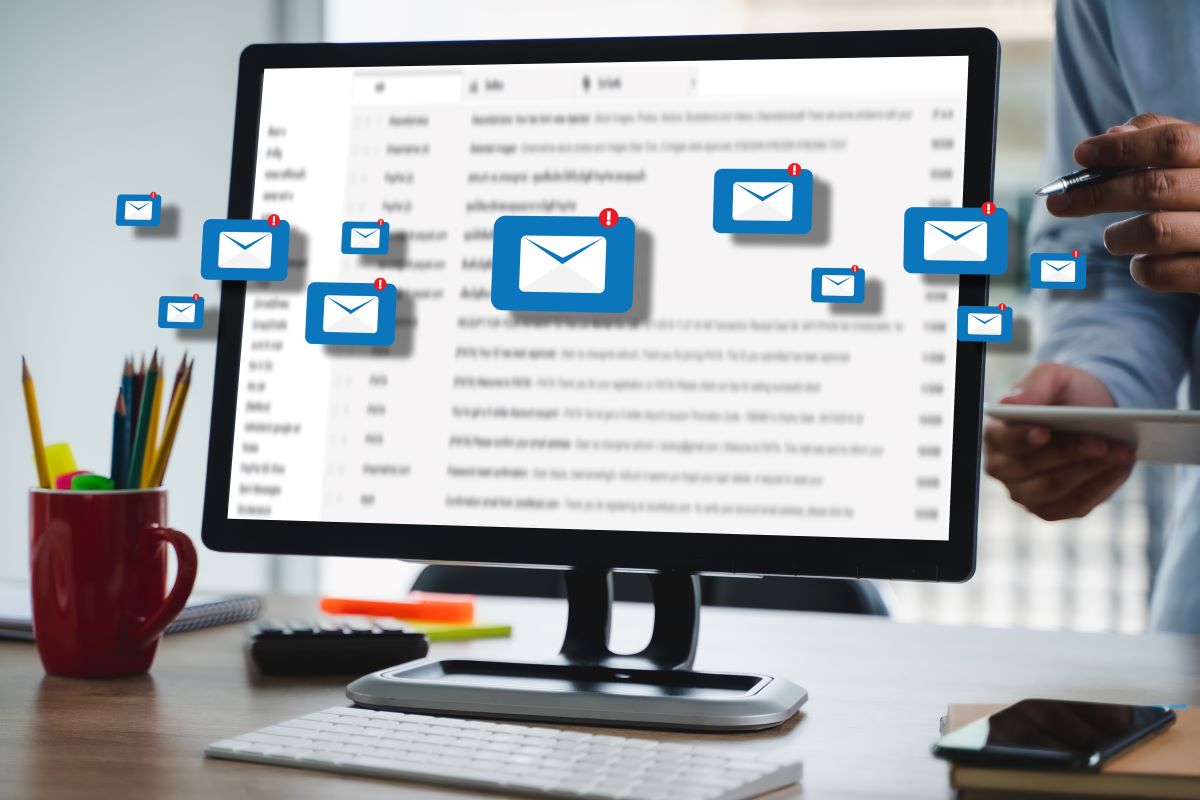 Email verification will GBV help Gmail users and security systems identify and stop spam (depositphoto)

Who is eligible for the blue check mark?
Basically, it's a pyramid, with BIMI logo and the blue check mark at the top. The first layer is the correct implementation of DMARC (Domain-based Message Authentication, Reporting and Conformance), using designated monitoring and analysis tools on all the organization's mailing infrastructures. The goal is to get to a state of authentication and alignment. 
What's the next phase?
The last implementation phase of DMARC is aimed at achieving a state of full enforcement, so you can embed the desired BIMI logo and receive the VMC verification. Anyone who implements a VMC verified BIMI logo, and will add the DMARC standard in full enforcement mode; will be eligible to receive the blue check mark verification. Buying and implementing these standards carries a considerable price tag, but for a long-term investment in the brand – it's definitely a wise step. 
How much will it cost?
Currently, the cost of obtaining a VMC certification costs approximately $1,500 per year. The expectation is that this price will decrease in the future, and will also be adjusted for small businesses and the self-employed. 
Does the verification itself cost money?
No. Unlike the other digital networks, Gmail's blue check mark won't cost money. All Gmail users, private and business, will be able to see the blue check mark, as long as the mailing organization meets the aforementioned conditions.
How will this affect those who market in email marketing?
In fact, this is good news for marketers, who will now be able to differentiate themselves from other brands and marketers. It's more than just a marketing advantage: the clients of the blue check marks owners will know that the likelihood of the emails they receive are fake is a low one. 
Can these standards be implemented independently?
Basically Yes. It is a complex process that may take several months. And yet, it's also possible to hire an expert, who will accompany the process, and ensure the correct implementation of these standards.