How to Market Your Startup
We're all good-looking, we're all talented, and most of us want to succeed, whether if it as company managers or as entrepreneurs. It may appear to be an easy task- just come up with an idea and go all-in, but in practice, establishing a startup is a task that demands meticulous planning and out-of-the-box thinking.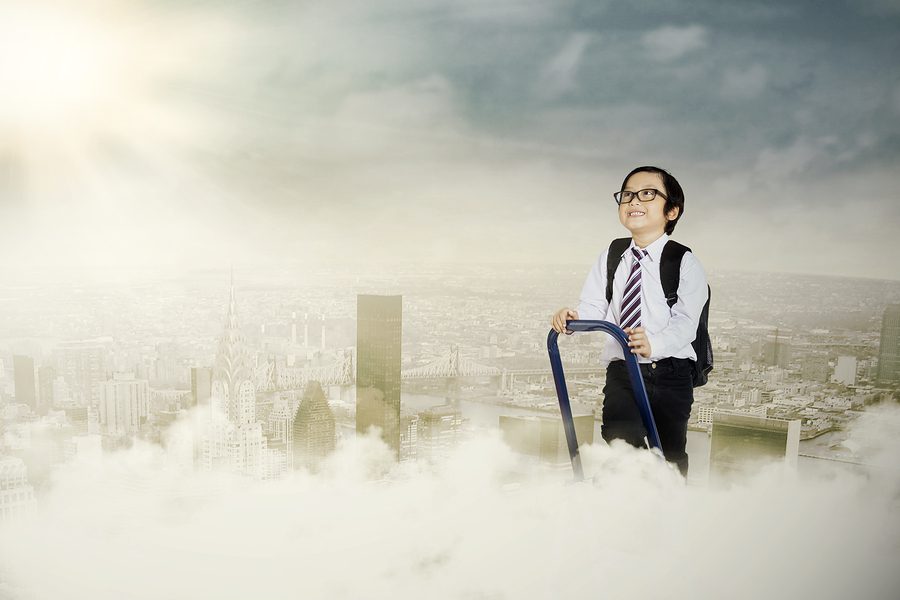 We won't cover all aspects of launching a startup but rather focus on one of the biggest challenges – marketing your startup. Here are a few tips regarding startup marketing that will help you provide for your startup the marketing push it needs.
Choose your market
Before rushing on with your startup, make sure that your company will have solid ground to stand on. The first step of any type of business marketing is to specify your target market. Your product may not be relevant for all audiences, so try to focus your marketing efforts on a clearly specified segment of the market.
Use these 4 criteria to recognize your audience:
1. Audience size: no matter which criteria you use to pick your audience, check that the audience size is suitable for your needs.
2. Audience wealth: is this audience wealthy enough to afford your product?
3. Competition: is there room for your product among the competition?
4. Value: Is your product valuable enough to this specific audience to stimulate future clients?
Outline relevant keywords and phrases
Once you know your market, it's time to start creating a list of keywords and phrases for SEO (Search Engine Optimization) and for your content strategy. These phrases will be the foundation from which all the marketing material on your website, blog and social networks will develop.
Try to imagine what future customers will type to reach your startup. Start with more general words and work your way down to more complicated phrases. Use Google AdWords or SimilarWeb to find the search statistics for the words you choose.
Tip: Linkio is a link building management platform that helps SEO teams use data to plan their strategy and provides workflow management for monthly activities.
Extra tip: the strongest keywords you'll find will also be great as categories for your blog.
Evaluate conversion rates
Build landing pages, send out newsletters and expose your sign up form in every way possible to create an audience for your company. Evaluate your conversion rates based on the number of new subscribers and your specific 'call to action'. For example, set a target conversion rate of 20% in newsletter subscribers.
To help you get started, here at ActiveTrail we offer a special startup marketing plan for new startups – for the first 6 months all of our services and features are offered for free including an advanced email marketing and marketing automation system, a landing page creator, an SMS marketing system and advanced analytics reports.
Set your budget
How much can you spend on business marketing? Set your budget in advance, and stick to it. Don't risk losing everything you've built over budget management issues.
Distribute your marketing budget based on your forecasts regarding which marketing method will bring more clients.
Create a blog for your startup
Creating a blog is easy. Since you already have keywords and phrases that can be used as categories for your blog, all you have to do is use WordPress or a similar service to create your blog and fill it with content.
Invite at least 10 friends to take a look at the design and content and take their feedback into consideration before launching your blog. When everything is ready, send a special newsletter announcing your blog to all your recipients, and start marketing your blog on social networks.
WordPress users: install Yoast's SEO plugin – it will contribute to your SEO efforts.
Follow up on marketing results
Reports and statistical analysis tools are an integral component of any marketing campaign. Follow up on the results produced by different types of marketing and adjust your future actions based on your personal experience.
Google Analytics is a free tool for statistical analysis that synchronizes automatically with most platforms.
To sum things up
Marketing a new startup is a complicated task, but it's definitely possible even with a limited budget. Attention, creativity, and optimization will help you do it right, and with ActiveTrail's system, you can be sure that you'll get the most out of your efforts – easily and efficiently.
You may also find interesting:
Email Marketing Tips for Travel and Hospitality Businesses