Profit and Loss: In which social network should you be marketing?
It's not a secret that social networking sites can serve as a great tool in the marketing world. In 2012 they brought in about 3 billion dollars in sales, jumping to 14 billion in 2015. If you aren't already taking advantage of this, then you should start now!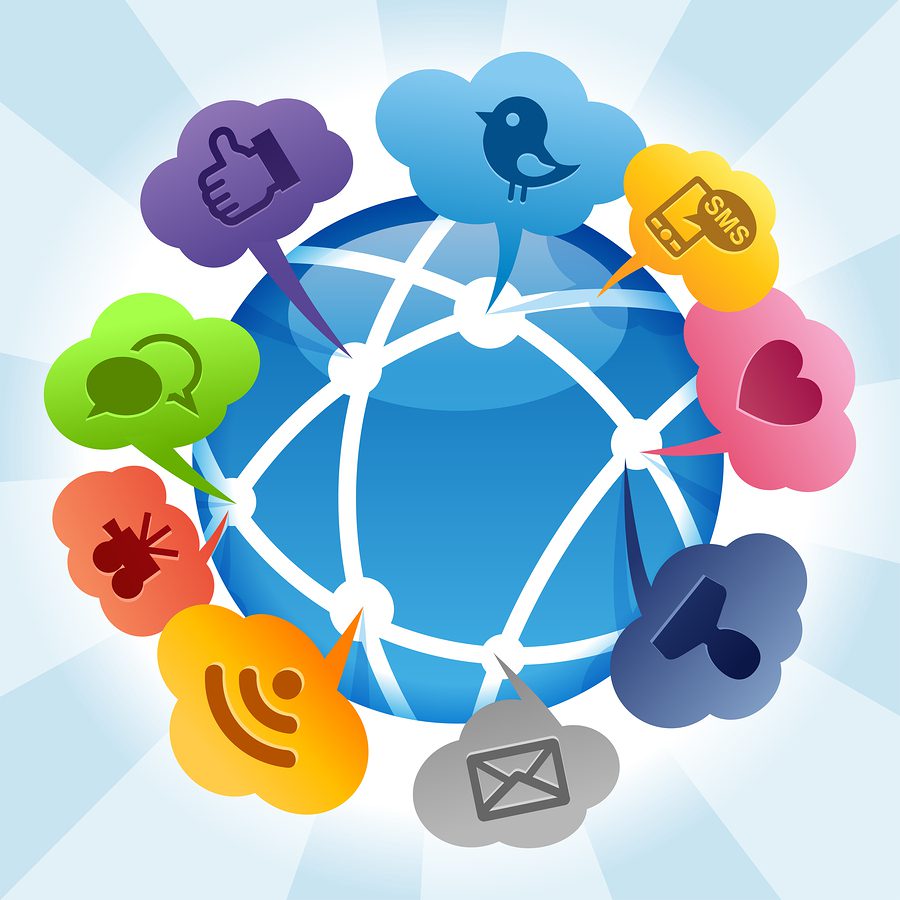 The big social networks such as Facebook, Twitter and Instagram, all serve as a popular media for exposing your products and services worldwide. This tool has become an integral part of increasing sales in the international market.
Still not sure how to synchronize between your e-Commerce site to the social networking sites? Here's some information that will help you do so within the top four leading social networking sites.
Facebook

Facebook, the world's largest social network, has a very diverse population and is therefore an excellent platform to expand your audience and to gather leads. Just to give you an idea of Facebook's reach – 71% of all internet users in the US have an active Facebook account. That's a lot of potential new customers!
Being the largest social network out there, the Facebook staff tend to adjust the site to the wants and needs of their users. Recently they have received many complaints about the flood of marketing content on the site, and therefore commercial posts now receive less exposure than private posts. The company also prefers to limit the exposure of commercial pages since this encourages businesses to pay for additional advertising.
Have no fear, there is a way around this. Facebook appreciates professional content sharing, therefore businesses that post a wide variety of content, as opposed to only sales content, will receive much more organic exposure. Of course, there is always the option of paying for your posts to appear in your audience's news feed.
What do you need to know?
According to information that Facebook advertised, the best time for marketing posts is from 6:00-8:00 in the morning and 2:00-5:00 in the afternoon, however don't rely on this data as it can vary between difference audiences. The 'insights' tab will tell you at what time during the day most of your page's followers are logged into Facebook.

Before you go ahead and flood Facebook with marketing posts, you should devise a strategic plan. What is your desired audience? How much money are you willing to spend on paid-for advertisements?
Prepare a monthly plan for your posts alongside a budget that takes into consideration the level of importance of each post. Once your monthly plan is complete, you can predetermine when each post will be advertised allowing you to then sit back and relax.

Twitter

Twitter's user population can be broken down into two categories: the professional crowd and the young crowd. For both categories Twitter is an excellent tool. Young customers can contact companies with feedback or to ask short questions (i.e.: Does this shirt come in blue?), and the company can then provide an immediate response.
Twitter isn't a purely sales platform, therefore it is important not to come off too strong in your marketing tactics, however quick and appropriate responses to your customers can only increase your exposure and subsequently increase your sales. This quick and reliable customer support is great marketing for your business in and of itself!
What do you need to know?
Currently Twitter only includes a 'purchase' button for movies or performances, however they advance the exposure of tweets with the use of the ever-popular hashtag (#).
Since tweets are short (up to 140 characters), the Twitter feed fills up relatively quickly, therefore you should be tweeting 4-8 times per day. You can write them in advance and predetermine when they will be tweeted, but don't forget to check in continuously in order to stay on top of the response tweets from your customers.
Instagram
Instagram began as a photography application and quickly became a thriving social network among the younger population, with an average user age of 18-29. Approximately 53% of young Americans have an Instagram account and a whopping 91% of brands advertise through an account.
In 2012 Instagram was sold to Facebook, and they succeeded in preserving its success, Instagram remaining a powerful social networking tool.
What do you need to know?
Instagram is a great network for sharing photos, videos, hashtags and announcements, and their involvement levels are 15 times higher than Facebook and Twitter's. A good Instagram account can raise your conversion rates by 5-7%.
Many big brands around the world have adopted an efficient method in advertising their product without actually advertising – they offer free products to popular Instagram users with the condition that they upload a picture of themselves with the product to their account, boosting exposure to all of their followers.
We recommend syncing your Instagram account to your Facebook account, therefore encouraging your Facebook followers to view your Instagram content, and vice versa. This can be done in your Instagram settings, by enabling automatic uploading of your content to Facebook. You can also do so directly from Facebook, using the special tab that retrieves the latest news from Instagram.
Pinterest
Pinterest, the baby of the social networking sites, has been picking up acceleration fast. As a platform for content sharing (mostly pictures), the network is more popular among women than men.
Users 'pin' their content in the form of a picture that can be clicked on in order to be redirected to the original website. The pins are arranged in boards according to subject matter. The more your pin gets re-pinned, the more exposure your brand gets.
What do you need to know?
It is possible to create sponsored pins, however without much control over the target audience. Marketing pins are very successful when a price is attached to them, letting the audience know that the item is for sale and for how much. Additionally, bright, vibrant pins are more popular than dark, eery pins, and pictures in the portrait layout or pinned more than in the landscape layout. Lastly, pins containing a picture of a person are exposed less than those without.
70% of pins circulate Pinterest within two days after the original pin is advertised, therefore timing is very important.
So, which social network is right for me?
There is no right or wrong answer. Firstly, you need to decide what audience you want to expose your product to and within which country. According to your specific marketing needs, compose a comprehensive market survey and build a detailed plan from A to Z. This plan should include everything from the budget to the day and time that you will advertise your posts, tweets, pins, etc.
Social networking sites are designed to provide an extra spin on your marketing efforts, but cannot constitute your entire marketing plan. Most people spend time on social networks as a form of relaxation and escape from the stress of each day. That being said, you must remember to design and word your messages in a way that manifests this vibe in order to speak directly to your audience.