Designing Email Campaigns
SIGN UP FREE
Content importer
You can import texts and images from your computer or an internet URL and add them to your campaigns. You can then use your favorite design tools to create your email and then import it with a click of a button.
Re-use of templates and campaigns
In a click of a button you can save a template for re-use, whether it was built from an existing template or an html page that you have created on your own. We will save all the templates, including their images at no additional cost.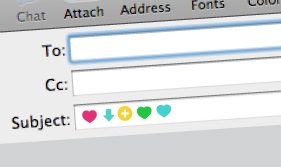 Adding symbols to the subject line
ActiveTrail allows you to add symbols and icons to the subject line of your emails in order to attract the users' attention and to make it stand out in their inbox.
Automated CSS converter
It is not possible to use external CSS in email messages. ActiveTrail's CSS converter can take a regular html page and automatically insert the CSS file into it, so you won't have to do it.
Dynamic personalized content
By adding dynamic content your email can become much more interesting and personal. The personalized texts and images are likely to improve your click-through rates and ultimately your conversions.
Media server
The media server lets you store images, making them readily available for your email campaigns. In this way you can save valuable time and know that all the images that you use in your campaigns are safely stored in one place.
SIGN UP FREE
No credit card needed