Login to ActiveTrail's advanced digital marketing system directly from your mobile device and track your campaigns, anytime, anywhere!
Was your email campaign a success?  How many people opened your newsletter? Who clicked on the CTA button that you embedded in the email?  How many recipients unsubscribed from the last campaign you sent?
ActiveTrail's reporting application allows you to monitor your performance
in real-time:
How many newsletters were sent
Number of sending errors
Opening rates
Removal (unsubscribe) rates
Complaint rates and more…
Download for free from the app stores,
Real-time reports, directly to your mobile device
The reports present live data, a few mere seconds after an interaction occurs, and they update regularly such that you can view the number of clicks at any given moment and the degree of your users' involvement with your content.
Working on the move
You can easily switch between accounts, share reports and campaign statistics with the rest of your team members, and effortlessly receive support whenever you need it.
Quick View
Get an overview of the most noteworthy data from your recent campaigns, and gain an understanding of their overall performance, while simultaneously tracking trends in your major operational parameters.  Simply click on "Opens" or "Clicks" to view the specific report.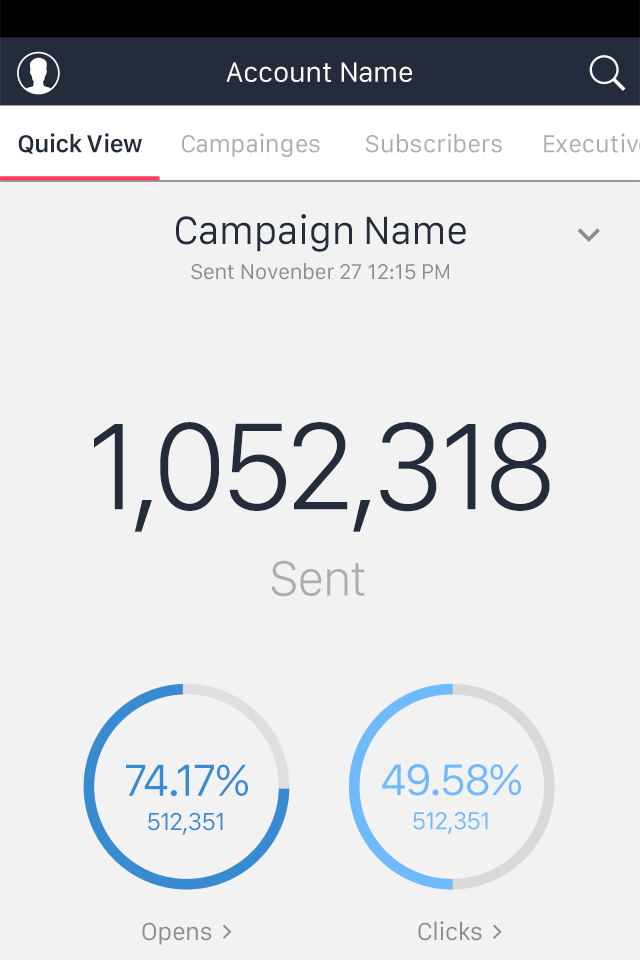 Campaigns
You can easily skip between your campaigns and examine reports that present data categorized by: domain, operating system (iOS, Android) or different browsers (Gmail, Safari, Android, etc.).  This allows you to thoroughly test your campaigns on the leading browsers to ensure that they are being displayed properly.
Mailing Lists
Using the "Subscribers" report, you can see what's happening, statistically speaking, with your mailing lists, and to follow trends: current status, how many subscribers, in total, have unsubscribed, how effective your campaigns are at generating new signups and more…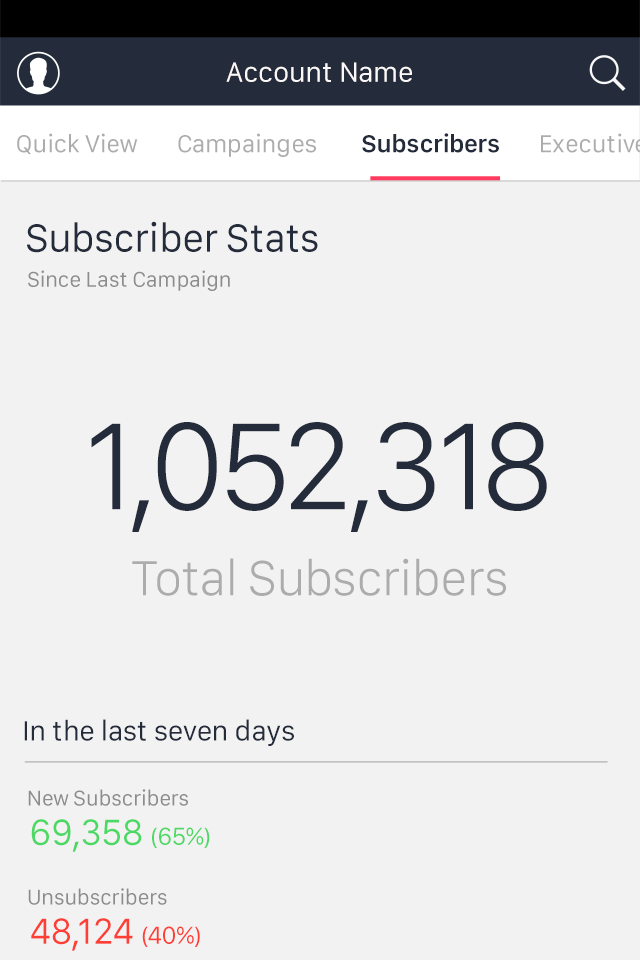 Executive Report
All of this data is pulled into a single, well-organized report that is sufficiently precise and detailed to get a "big picture" view, allowing you to make real-time decisions regarding your campaigns and marketing strategy.
ActiveTrail's mobile application gives you direct access to your data and the tools to manage this data, providing the means to study your subscribers and to get the most out of your campaigns.
The application is available for free download from the app stores,
Use of the ActiveTrail application requires having an active account in the ActiveTrail system.  Open an account for freeOpen an account for free.